Cape Town boasts a wide variety of Jazz, with the calendar centred around the Cape Town Jazz Festival, on the 3rd and 4th April thisyear.
My introduction was via Monday Night Jam sessions at Swingers, which I found in late 2006. (Others have blogged about Swingers as well). Swingers can be found at 1 Wetwyn Road, Ottery - such a short road that you cannot miss it. GPS location :- 34.000936S,18.503765E as it seems I cannot add Swingers to Google Maps. In 2006 it was a cramped but busy venue, the brainchild of Kevin Harris, that had been running since about 1985. He expanded 2007, to vastly larger premises at the same address, and it even has a facebook group where you can find even more photos than the links above. My pictures are from the old location.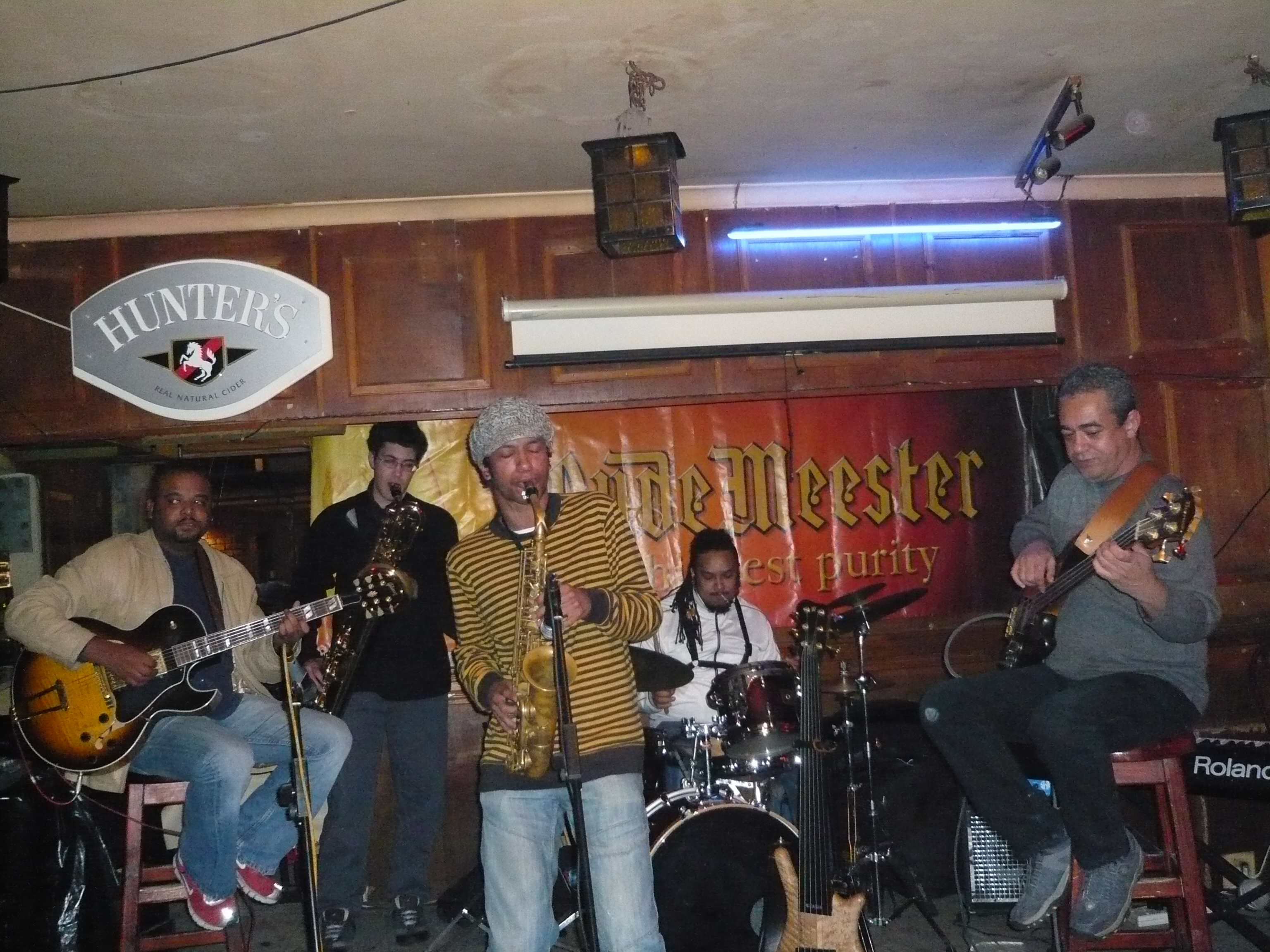 On Monday nights entrance is free for the Jam session. There is a large kitchen there too, and if you book ahead (recommended) they will reserve you a table. The House band kicks off about 9:30PM, but the real action starts later - I tell visitors that you will miss the best of the Jazz if you leave before midnight. So - stay late!
Another (more accessible) jazz venue is Pilano's, in Kalk Bay. GPS 34.129493S, 18.448582E. This is a stunning venue with big picture windows looking over the sea at Kalk Bay harbour. On Sunday they have a Jazz night, also with no cover charge. A friend Buddy Wellsusually plays here, a noted Jazz saxophonist who studied under Winston Mankunku and I have also seen him play at Swingers. He also plays tonight with Tutu - below.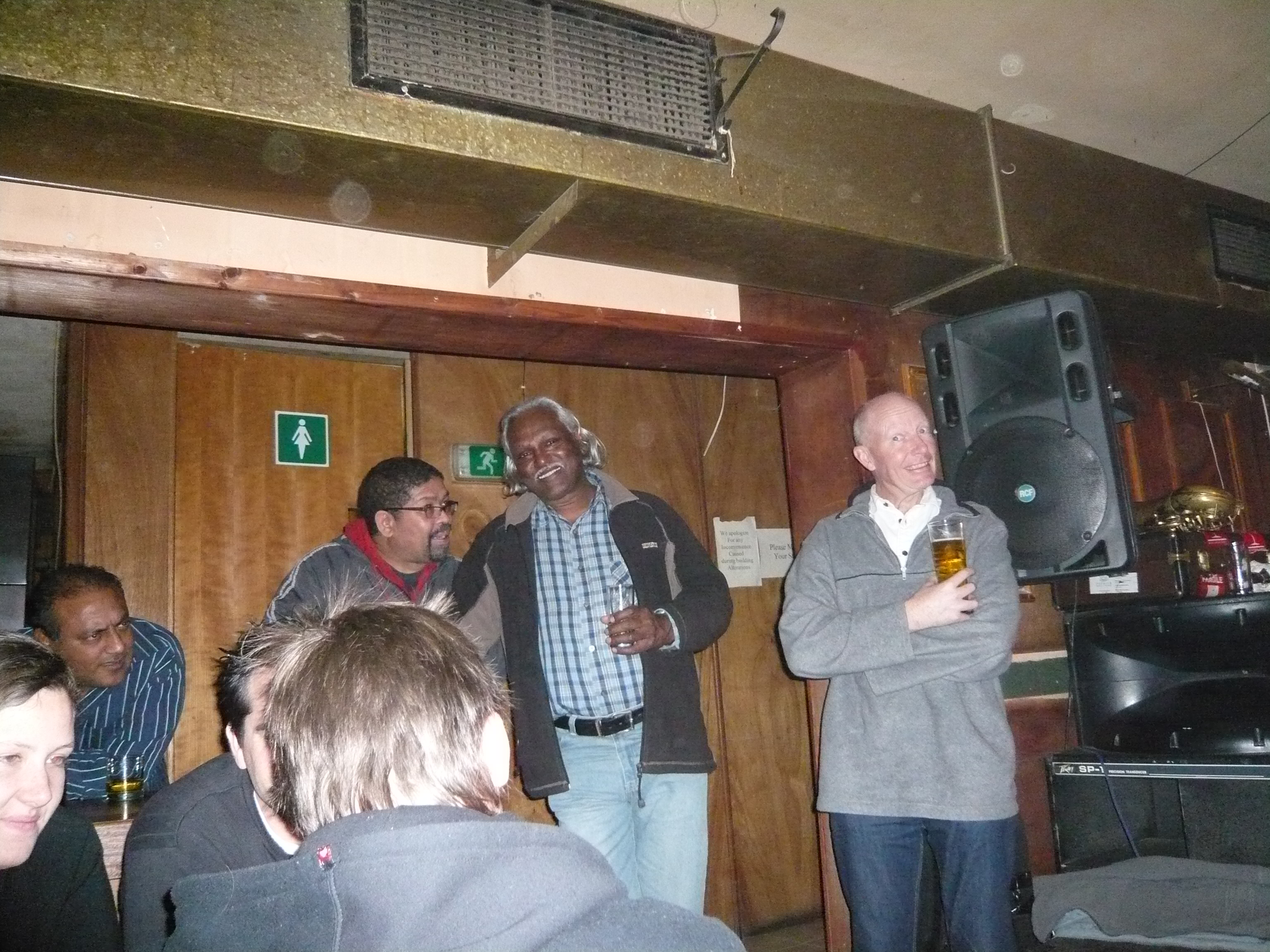 Swingers hots up considerably in the weeks surrounding the Cape Town Jazz festival, as visiting performers make their pilgrimage to Kevin's venue.
I went to a tribute performance for Winston Mankunku just before he passed away in 2009, and I went to his memorial in Gugulethu after his death. This week I went to see TutuPuoane - another South African Jazz singer now living in Belgium - perform at Oude Libertas-just another beautiful Amphitheatre in Stellenbosch - tonight she performs at the Cape Town International Convention Centre.