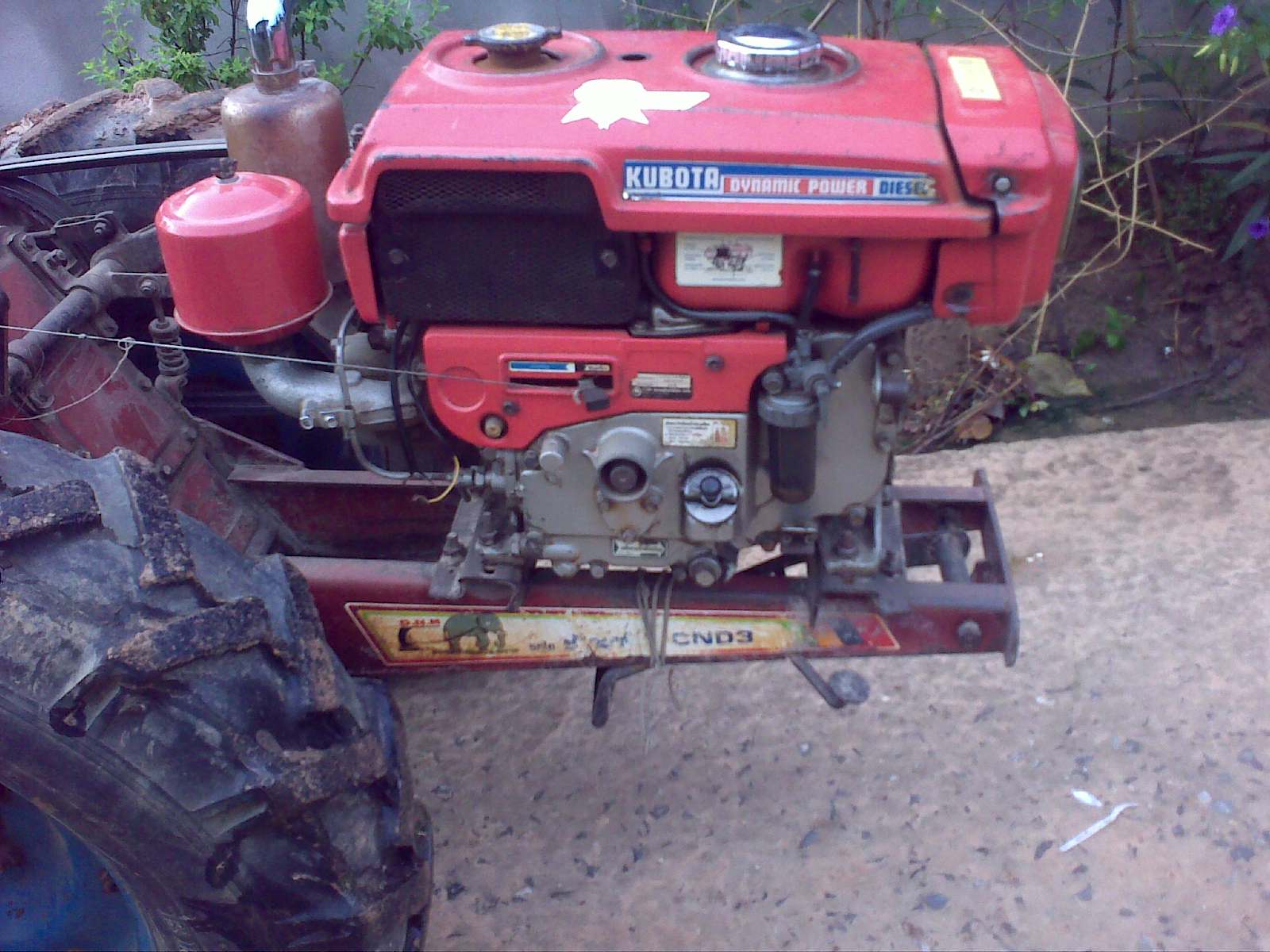 My first visit further east than India was an interesting trip, mostly to see my friend Graham who lives there now. I spent two weeks in the northeast, and then we went to Laos for a week.
I took three weeks off to go visit Graham and his Thai girlfriend Nattaya -and learn a little about Thailand. I got a backpack, not too big, and resisted the urge to fill it. Even so, I took a pair of jeans that I hardly wore, and a jersey that I never wore.
Graham had just come back from a two week visit to a large and quite new Monastery to the east of Roi-Et - itself in the populous northeast of the country.
The airport is huge - and very new. Visas for one month are available on arrival. From there I took a taxi to the Mo Chit bus station that serves the northern part of the country. I needed a specific bus that stopped in Bang Bo village - which only left at 9PM, so I had a day to wander around Bangkok. The easiest thing to do is to find one of the large, air-conditioned malls and hang out there. I had taken my GSM phone from South Africa and got a local number and a data balance. Everyone was very helpful.
The bus trip got me to Bang Bo early in the morning, where Graham met me. This is a very typical village - we rode 2Km on an unlicensed moped to get home.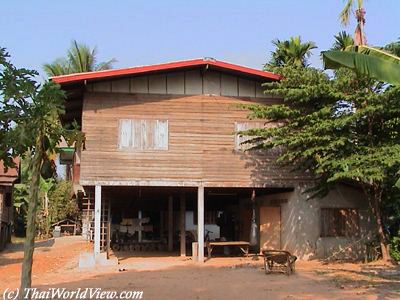 The standard, traditional, Thai homeis on stilts, with the general living area being the open space underneath the house. Nattaya lived there with her family - mother, father and daughter - and she and Graham had built a little ensuite that tacked on to the house. They have done what many Thais do - wall in the traditional open space underneath the house, and live there. The upstairs is now unused.
I had a room with a fan - fairly necessary to keep mosquitos away, though I was not that bothered by them. I did not use a net.
Dinosaur museum and excavations
When we took trips out of the village, we usually just took the moped to the main road, parked it in a public place, and took the bus from there. We went to Roi-Et and Kalasin by bus, and the nearby Dinosaur fossils. The fossil museum was world class, and free entrance, and the long distance taxis would take you the extra 2km off the main road to get there. Air conditioned - pretty much all public buildings are air conditioned in Thailand.
Monastery
Graham had made connections with a Monastery just the other side of Roi Et. It was very active, and they were collecting money to build a Stupa - a large statue undoubtably of Bhudda. A donation gave you a small metal dogtag that was thrown in to the foundations to be mixed in with the concrete. Eternity!! It was very busy for the concrete pour - which was after a long ceremony the night before, consisting of chanting and a lot of candle-burning. The Stupa was being built on an artificial island next to an irrigation canal that could be mistaken for a river.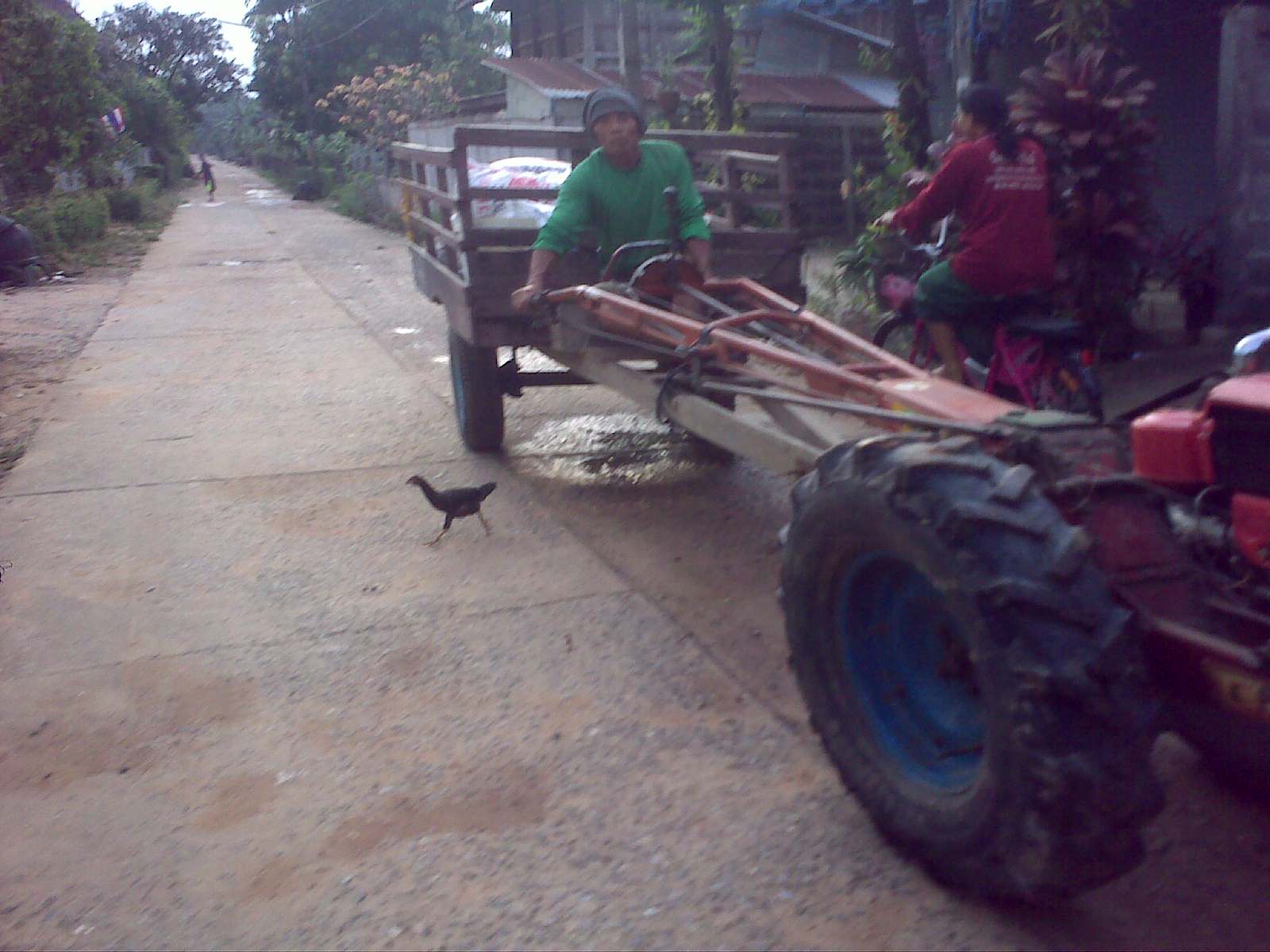 Chinese tractors
A very common sight in Thailand (and Laos) was what I call the chinese tractor - a diesel engine with a flywheel on the side, and a raft of mostly agricultural accessories. Often used for transportation, but also I saw a pump and a grinder.
Thailand is flat - very flat - north to south, east to west. Appropriately, they grow rice - which also needs very flat land, and a lot of water. where we were they grew two crops of rice per year, but other places (less blessed with water) they only grow one. Nattayas family had three fields for rice. There was a large irrigation system, with free access to water, in that area.
Language
The Thai language is quite difficult - being a tonal language - a rising, flat, or falling tone (how you say the words) can mean completely different things. Graham decided to tackle it from the written language, but still struggles with spoken Thai. Fortunately all road directions and most signs are written in English as well, but I could tell that Graham welcomed some good conversation. As foreigners we of course stand out in Thailand, where we are universally referred to as "Farang".